SEBASTIAN ROMANUTTI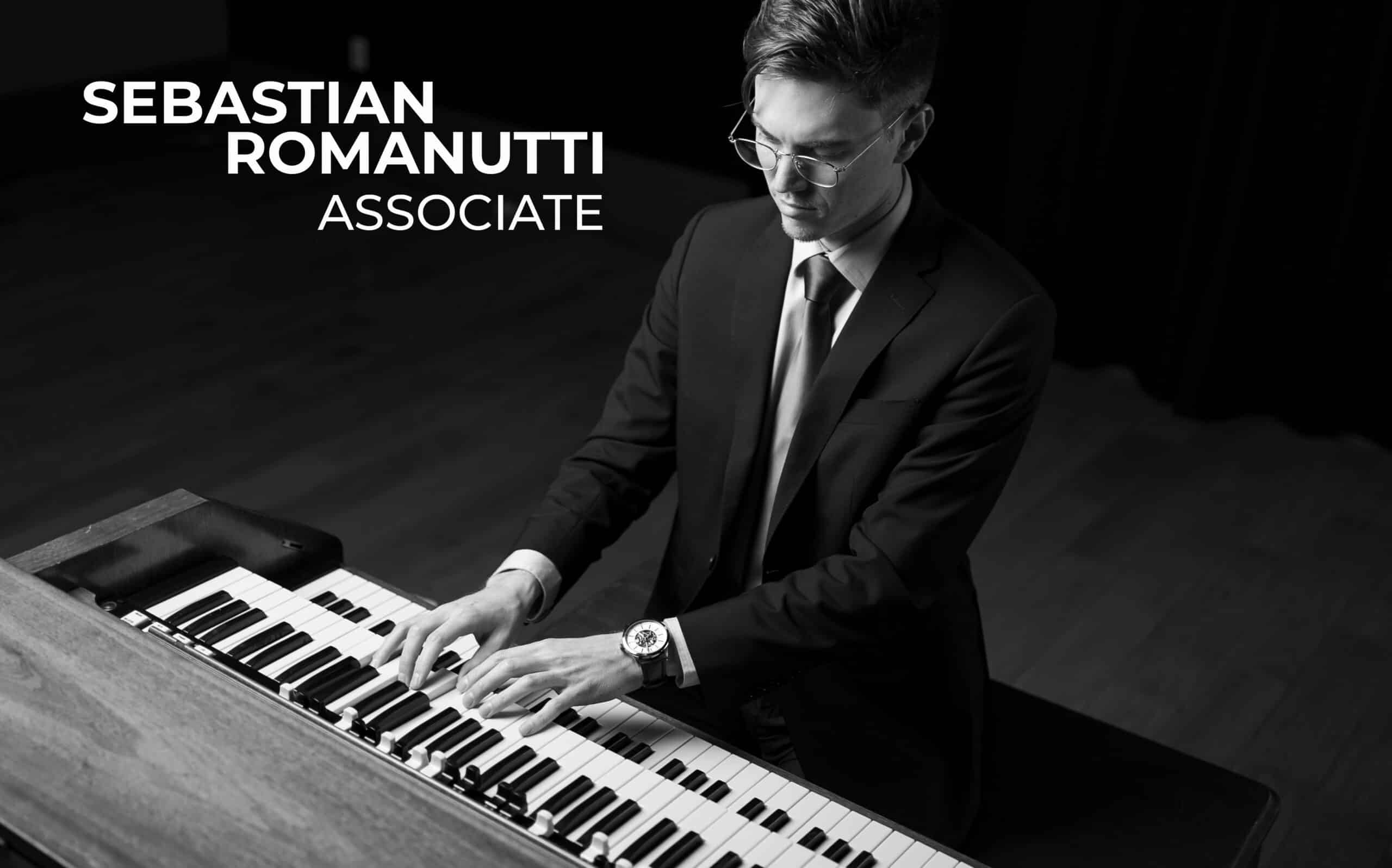 Sebastian received his J.D. from Osgoode Hall Law School in Toronto. Before law school, he earned a Bachelor's degree in Music with Honours from the University of Ottawa, studying Voice and Composition. Sebastian also pursued a degree in Engineering at the University of Ottawa before changing career paths.
Upon obtaining his Bachelor's degree, Sebastian taught music to students of all ages who wished to learn how to sing, play piano, and learn music theory. He developed a special music education program within Arcadia Academy of Music that teaches songwriting to beginners.
Sebastian also directed numerous choirs and instrumental ensembles, frequently arranging music for these groups, and was a recipient of the top prize as music conductor for the festival Music Alive in York Region. Sebastian is also a frequent live performer and has toured all across North America.
When Sebastian began law school, he had recently sold his own small business as the owner-operator of an event venue. During his law studies, he was a volunteer at Law in Action Within Schools (LAWS), where he tutored high school students, as well as a Clinic Fellow at the Intellectual Property
Osgoode Innovation Clinic, where he provided start-up businesses and other clients with legal assistance.
Sebastian was also a Research and Teaching Assistant for multiple York University professors and frequently participated in competitive moots. Sebastian also earned a certificate from the Toronto Construction Association, where he trained to adjudicate construction disputes, and was a legal intern at the Society of Composers, Authors, and Music Publishers of Canada (SOCAN), where he assisted in litigation to defend artists' rights to intellectual property.
Sebastian's passion for composing draws him to write new pieces of music on a regular basis, and he continues to teach music in his spare time.
---
Education
Juris Doctor (J.D.) – Osgoode Hall Law School, 2021
Bachelor of Music (Hons.) – University of Ottawa, 2016
Certificate in Building Fundamentals for the New Construction Adjudicator –
The Construction Institute of Canada, 2019
---